I'm at Z'otz in New Orleans.    
Have you been?  It's kind of like your college roommate who is double majoring in fashion and fine art dropped out and started a coffee shop.  And, the year was 1997.  
I was staring confused at dismembered mannequin legs on the floor when it occurred to me that I should write about my strong positive feelings towards the Dyson House Listening Room.  After Chelsea's closed, they really picked up the slack and man oh man the shows keep coming.  
If you have not checked it out, do you live on Mars?  Go!
I'm performing there April 14th (shameless plug).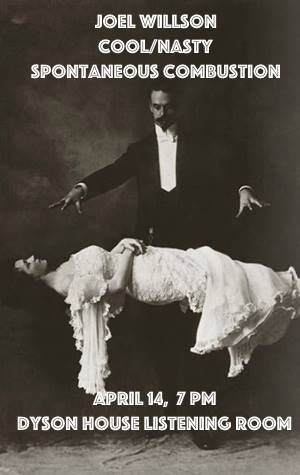 It'll be the first Baton Rouge Performance for Spontaneous Combustion this year, and I'll also be releasing a brand new EP.  
 Here's the event link: https://www.facebook.com/events/637877546396659/
I'm very excited about this show because I haven't released a new recording in over 3 years.  
New music is vital for humanity and I think the only thing that's preventing our world from spiraling into a zombie apocalypse.  

In a culture fueled by constant outrage, art is the only thing that really makes sense.  That and generosity.  
I'll be posting more in the next few weeks about the project.   In the meantime, thanks for reading!