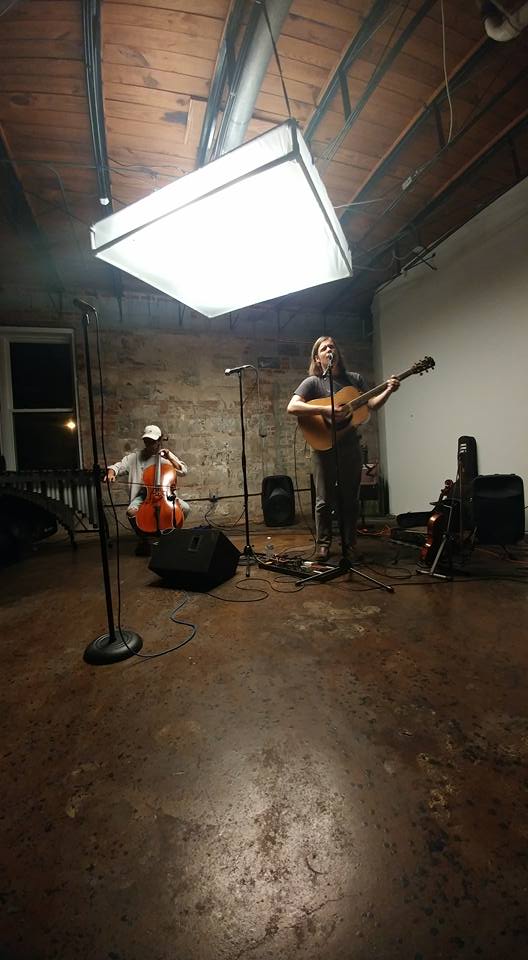 Hi. My name is Joel Willson.
I'm passionate about creating music, and sharing it with people like you!
Music has always been a very important part of my life. As a pastor's kid in a small church in Zachary, LA, I had the great opportunity to grow up playing music. That spirituality still remains an important influence on me today.
After graduating with a degree in Violin Performance from LSU I've collaborated on many projects and opened up for major acts including Phosphorescent, Mary Gauthier, and Robert Ellis.
Here are some projects I'm involved with:
Minos the Saint is an eclectic chamber folk band from Baton Rouge, LA. The band's sound is a blend of acoustic folk and symphonic brass, and features accordion, danceable rhythms, and improvisation.
The Twisted Oak Music Festival
The Twisted Oak Music Festival is a classical and art music fest that champions the artists of Southern Louisiana.
Spontaneous Combustion is a live art event made up of musicians, painters, sculptors, and other artists that improvise together and tell stories.
This is my Arts Manifesto: 
Art is Spiritual:
I believe that God is the ultimate creator, and that being made in His image, we are called to create art. 
Art is Entrepreneurial: 
I believe that musicians and artists should act entrepreneurially, and should compete in the free market.
Art is Serving: 
I believe that art is not merely self-expression, but is created for the purpose of serving others.
Art is Community:
The grass is greener here. We need to be leaders that shape our city, and create a culture that benefits those around us. Be the art you want to see in the world!
Stay in touch!
The best way to keep up with blogs, shows, and new music is to sign up for my email newsletter.
You can also follow me on Facebook, Twitter, Youtube, Instagram, or Spotify.